Reformation Montana Conferences
Continue to check back here for updates on upcoming conferences!
 The 2012 Reformation Montana Conference included Paul Washer and Phil Johnson. The venue was the Heritage Inn.
If you were unable to attend, or if you just want to listen again, you can listen to the messages by our speakers below.
Sermon Highlights (12 minutes long)
Individual Messages:
1-1/2 hours each.


Paul Washer is the founder/director of HeartCry Missionary Society. Several of our Reformation Montana-supported missionaries in Peru will be working hand-in-hand with HeartCry in the coming year. Washer spent ten years as a missionary in Peru and now lives in Virginia with his family.
Website:
Phil Johnson is the executive director of Grace to You, the tape and radio ministry that features the teachings of
John MacArthur. He is also an instrumental supporter of Fellowship of Independent Reformed Evangelicals(FIRE) and founder and blogger at Pyromaniacs. Johnson also maintains The Spurgeon Archive.
Websites:
2013 Reformation Montana Conference Key Note Speaker: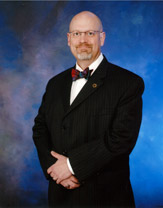 James R. White
James White is the director of Alpha and Omega Ministries, a Christian apologetics organization based in Phoenix, Arizona. He is a professor, having taught Greek, Systematic Theology, and various topics in the field of apologetics. He has authored or contributed to more than twenty books, including The King James Only Controversy, The Forgotten Trinity, The Potter's Freedom, and The God Who Justifies. He is an accomplished debater, having engaged in more than one-hundred moderated, public debates with leading proponents of Roman Catholicism, Islam, Jehovah's Witnesses, and Mormonism, as well as critics such as Bart Ehrman, John Dominic Crossan, Marcus Borg, and John Shelby Spong. He is an elder of the Phoenix Reformed Baptist Church, has been married to Kelli for more than twenty-eight years, and has two children, Joshua and Summer. Check out hie website,  www.aomin.org
.